Results
The results are in! Thanks to everyone who participated.
Geo Racer
Ready, set, race! With GeoRacer.io, you'll set up a course of custom waypoints to race your friends! Our group utilized Phenix and LiveView to create a hot/cold meter that updates each player as they move closer to their desired location called a waypoint. Using LiveView, we also added a live game clock, the ability to send hazards that slow down the competition, and a live leaderboard. There will be many GeoChasers, but only one GeoRacer.
Author:

Collaborators:

Scott Wiggins
Beau Heubach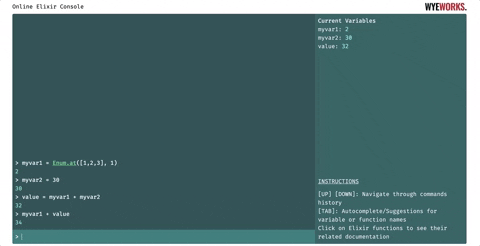 Elixir Console Live
An online Elixir console using the capabilities provided by Phoenix LiveView. It allows the user to execute elixir commands, as well as consulting the official documentation directly from the console by clicking on the autogenerated links after the execution of a function, navigating previously used commands with the arrow keys, autocompleting commands with the Tab key and visualizing the current variable bindings at any moment.
Author:

Collaborators:

Jorge Bejar
JavierM42
Noelia
Ignacio Aguirrezabal
Ground Control to Major Tom
A flight simulator where you can take off and fly around beautiful Sydney Harbour. Showcases the power of Elixir and Live View by giving you your own plane and world to fly it in. Renders your flight instruments including an artificial horizon and a spinning compass with beautiful SVG. Uses the power of Hooks to interact with JS libraries like a top-down Map view and a beautifully rendered 3D view straight out the front of your cockpit window!